- Professor OBB No. 5096 / "Professor OBB" No.5096
- Produzione Europea 1981 / European production 1981
- Anno di commercializzazione 1982 /year of commercialization 1982
Contenuto / content:
- Figure Made in Hong Kong U.S.& Foreign Patented , Grip hands , black slip con innesto gambe ad eslastici , Yellow skin, bulging muscle and Karate chop with right arm.
Il personaggio, di tipologia Mongola , ha un volto già utilizzato, appena un anno prima, per il personaggio del DR BUSHIDO n° 3247.
Accessori / accessoires:
- Gray coat with lapel, collar and sleeves,in black velvet
- Red scarf / Bordeau.
- Short-sleeved white shirt.
- Dark gray pale gray light banded trousers
- Black "moccasins" shoes
- Black gun.
- Black umbrella / weapon.
- Black rubber "lobbie" hat
- Gray suitcase with adhesive depicted medical devices.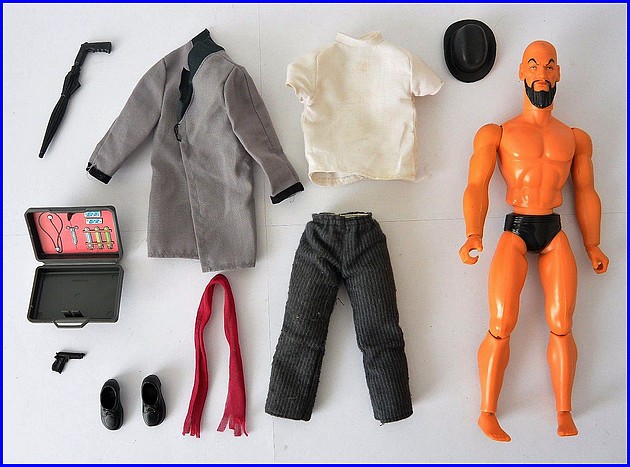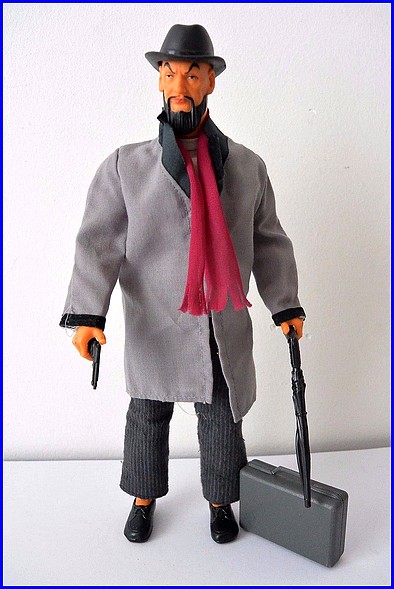 ----------------------------------------------------------------------------------------------------
Curiosità:
Seppur questa figura nella distribuzione Europea risulti essere sempre quella prodotta ad Hong Kong , le scatole in cui è stata distribuita mostrano delle differenze di imballaggio e , in un caso , anche della grafica nello specifico del nome del personaggio.
Come potete vedere nella foto Principale il nome è  "Professor O.B.B." con le lettere punteggiate come fossero delle iniziali ....ma esiste anche una versione di Scatola con la scritta "Professor OBB" senza punteggiatura. (vedere foto seguenti)
Varie combinazioni si sono riscontrate anche nel fissaggio del personaggio al supporto di cartone interno ....o con elastici alle spalle (come nella vecchia tradizione) oppure a busto libero ma con un fil di ferro plastificato in vita , quindi anche il tipo di cartone interno giallo ha i fori predisposti all'ultilizzo a seconda della versione.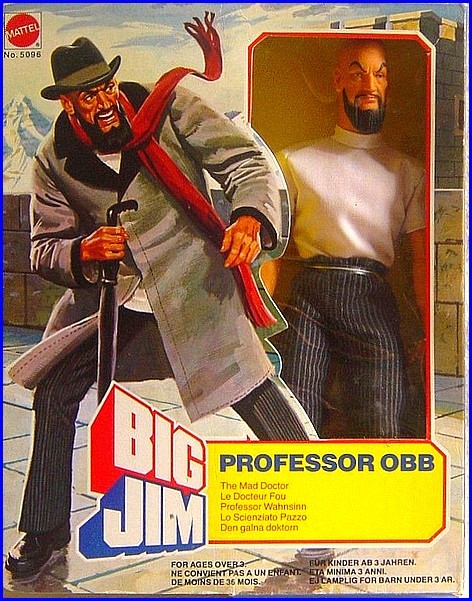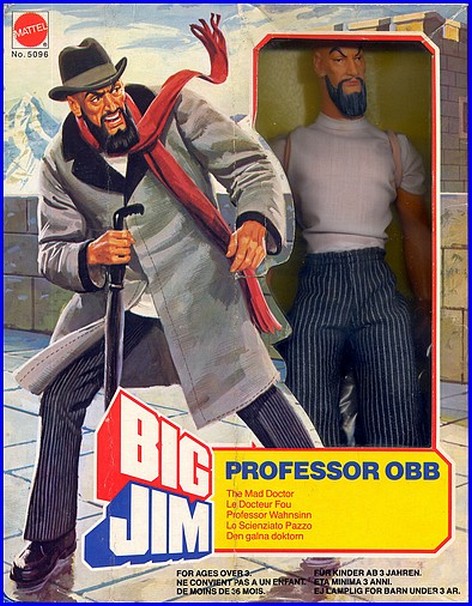 Admin




Posts

: 118


Join date

: 2016-10-16




---
Permissions in this forum:
You
cannot
reply to topics in this forum